7' Rotary Mower-$ 3950.00
International
like new
Heavy Heavy Duty
w/ 2 tail wheels
w/slip clutch (150.00)
IM 700

2" to 12" cutting height
Dad & Mr. Nordagri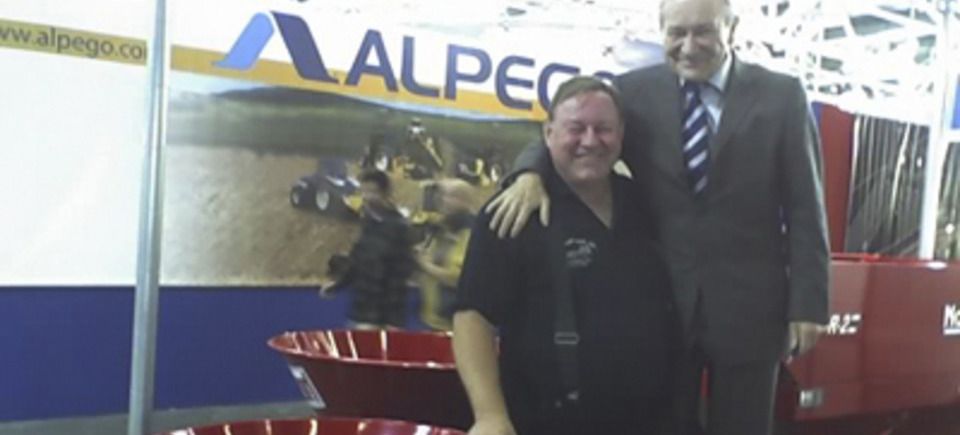 Fertilizer Spreader/ (Broadcaster)
3 POINT FERTILIZER SPREADER - SEEDER --OUT OF STOCK--
Through years of research, we, at NORDAGRI, have achieved the best performances in fertilizer spreading with introducing the new series characterized by its functionability and precision.
The Gearbox has tempered steel pinions.
The spreading system is extremely simple. The fertilizer falling down directly to the bottom of the hopper, guarantees the best possible precision and also assures the complete cleaning from fertilizer wastes for a long life of the hopper. The vanes are Stainless Steel.
The lever system can be easily maneuvered and allows a perfect distribution of fertilizer in the needed spreading directions.
We carry the 600 lb. and the 1000 lb. capacity in three point.