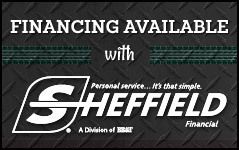 SHEFFIELD: Consumer financing for three brands:
1.) B~WISE Trailers,
2.) VALLEY Trailers,
3.) HOMESTEADER Trailers
ONLY !

**Financing Available for Qualified Customers
*On The Spot Financing... *20 Minute Approval While You Wait...
*Call! Credit Approval By Phone... 1-800-438-8892  &  Fax: 1-800-438-8894
#1 OPTION: Sheffield Application
PDF
Financing: ONLY FOR NEW: HOMESTEADER Trailers, B~Wise and Valley.

#2 OPTION: Rock Solid Funding Application
Click the photo or button below to visit the Rock Solid Funding's digital application.
You can apply for a PA INTERNATIONAL trailer loan online and Rock Solid will get the information
within 30 mins to 1 hour.
Min. amount is $ 3500.00
Must have 10 % down.
Credit Score must be 550 minimum
Hours: Mon-Friday 9:00 a.m. to 6:00 p.m.
#2 OPTION: Rock Solid Funding Credit fill out and mail
PDF